JPG Magazine online, story of the week: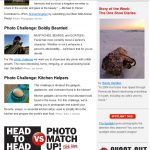 February 7, 2012 JPG Magazine Online
Story of the Week>>
Followup CNN.com coverage:
To commemorate the 1 year anniversary of the BP Deepwater Horizon Oil Spill, CNN did a followup article on a few popular iReporters at the time and I was selected as one of them, here is the link to the article. You will find our story about 1/3 down the page.

April 20, 2011 By Nicole Saidi and Katie Hawkins-Gaar, CNN
Messages in the sand: Anxiety, hope on oil disaster anniversary>>
CNN iReports:
In addition to being the subject of the news, Randy has gotten some exposure from being the one reporting the news. On a whim he sent in an iReport to CNN which got immediate attention from the producers and was asked to do another report as an official iReporter. There were almost 100,000 views between the two in less than a week elevating him to Superstar iReporter status. He will continue to do reports when news warrants. Below are reports he has upoaded to date.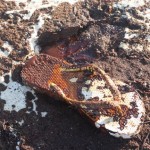 July 6th, 2010: Lost Sole on Pensacola Beach >>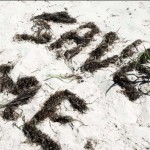 July 8th, 2010: Tarballs and Tarpatties on Pensacola Beach >>


During the same time as Randy posted the first iReports, CNN did an iReporter Spotlight on him and the article is linked below.

July 9, 2010 by N. Saidi
Gulf journals: Lost soles found on an oiled Florida beach >>


Additional Media Coverage List:

This segment put the One Shoe Diaries on the map so to speak, it ran a total of 12 times and drove over 100,000 people to the One Shoe Diaries website and the interaction with people stemming from it was priceless. CNN's "News to Me" video segment, 3-3-08 >>



Snowbirds Gulf Coast Magazine, Feb, 2010:>>




Viovio, Profiles Spotlight, May 2010 >>





Rome News-Tribune, Article, 2-5-09




AM 1620, On Air Interview 3-26-08





WINK TV segment 3-12-08





First Coast News "Site of the Day", 3-11-08 >>





Snowbirds Gulf Coast Magazine, March 08: Read Article >>





Pensacola News Journal Article, 1-30-08 >>





Cincinnati.com (Loveland Herald) Article 1-30-08:



* * *
If you would be interested in hosting a One Shoe Diaries exhibition please contact us at info@oneshoediaries.com Past exhibitions have been held in Pensacola, Rome (GA), Scottsdale, Los Angeles, Cincinnati, Baltimore, & Punta Gorda.
* * *